Casing Pipes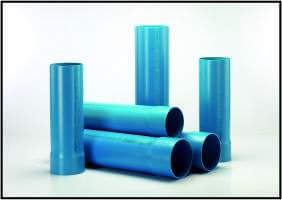 Key Features

» Light in Weight.
» Ideal for deep or shallow bore wells for clean water.
» Non toxic.
» Lowest friction
» Good Impact Resistance.
» Convenient 3 meters length and threaded ends for easy installations.


Applications

» As submersible casing pipes for deep (CM, above 80 meters depth) or
shallow (CS, upto 80 meters depth) bore wells.
» Available Sizes: 40 mm to 250 mm OD.