Air Pneumatic Hose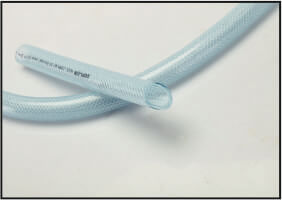 Key Features

» Superior to conventional rubber hoses.
» Light weight.
» Withstands High Pressure.
» Rodent Proof.
» Crush and Kink Resistant.
» Resistant to Oil, Light Chemicals and Moisture.



Applications

» Transfer of High Pressure air in Industries with
Compressor and Pneumatic operations, Rock Drilling,
Road digging, Air Stations for Vehicle Tyres, Heavy Duty Water,
Chemical and Gases.
» Available Sizes: 5 mm to 50 mm ID.