Column Pipes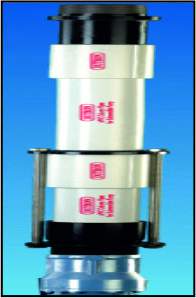 Key Features

» Smooth inner surface- lowest friction loss- high flow rate.
» Safe use in vertical, horizontal and inclined positions.
» Accurate square threaded at the end- very good pulling (tensile) strength.
» Complete system with top, bottom, adaptors and pump guard.
» Rubber ring sealing for leak proof joints.



Applications

» With submersible pumps for water delivery under pressure from
Borewells- Standard or Heavy types.
» Available Sizes: 15 mm to 100 mm ID.